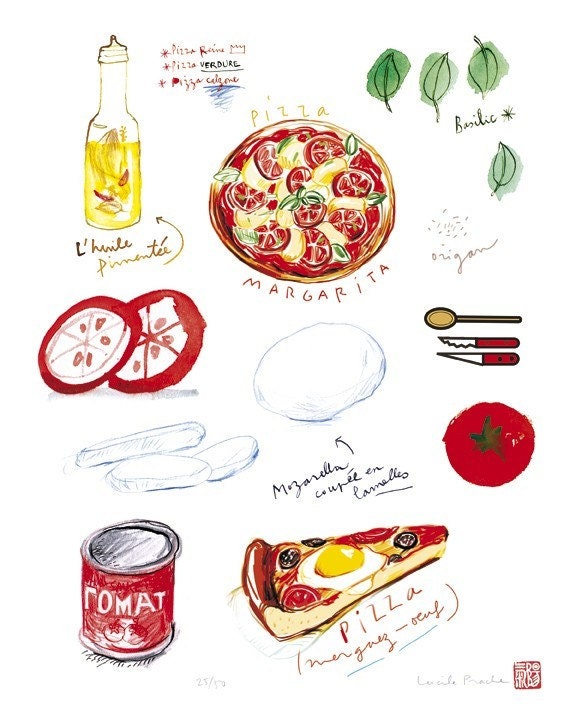 It's 9:30 at night and I'm only now getting this post up so please forgive me. My computer was malfunctioning on and off throughout the day but Matt has it temporarily fixed for now. We'll see how long it lasts, so if I disappear this week blame Dell. Here's what we ate last week:
broiled salmon with Israeli cous cous and haricots verts
- This meal was thrown together last minute because I had planned on making a new dish with haddock but when dinner time rolled around I realized I took the wrong package out of the freezer to defrost. Salmon it was. I sprinkled the filet with sea salt and ground pepper and then started boiling water to make cous cous. Next I tossed green beans with olive oil, sea salt, and ground pepper and steamed then in a pan on the stove. Once the sides were going I stuck the salmon under the broiler for about seven minutes. Not bad for a last minute dinner if I may say so.
pizza with homemade crust
- Obviously we don't get bored with pizza (we had it
last week
, too) and we even used the same old toppings. What can I say... we love ourselves some pineapple pizza.
cannellini bean soup
- Surprisingly simple and tasty, this light soup was quick (if you don't count cooking the beans before hand, that is) and delicious with crusty bread. Fresh rosemary and thyme brightened the flavor and whole beans lent an interesting texture. Ezra had seconds.
baked macaroni and cheese
- A classic recipe from
The Joy of Cooking
that I make over and over again, this mac & cheese was actually the first dinner I ever made when we returned home from our honeymoon. Mild cheddar, mozzarella, and some Parmigiano is my favorite combination of cheeses. Sometimes I add roasted broccoli to the mix.
pot roast with porcini mushrooms over egg noodles
- Giada has never let me down so I was confident that this recipe would turn out well although I'd never made it before. The sauce was smooth and perfect for coating the egg noodles. Plus, we had leftovers for two days.
We also ate our way through three heads of lettuce, four peppers, one European cucumber, and about half a can of black olives in salads throughout the week. Olives on fingertips were an almost endless source of entertainment for Ezra one afternoon. A little playing at the table is allowable, right? ;)